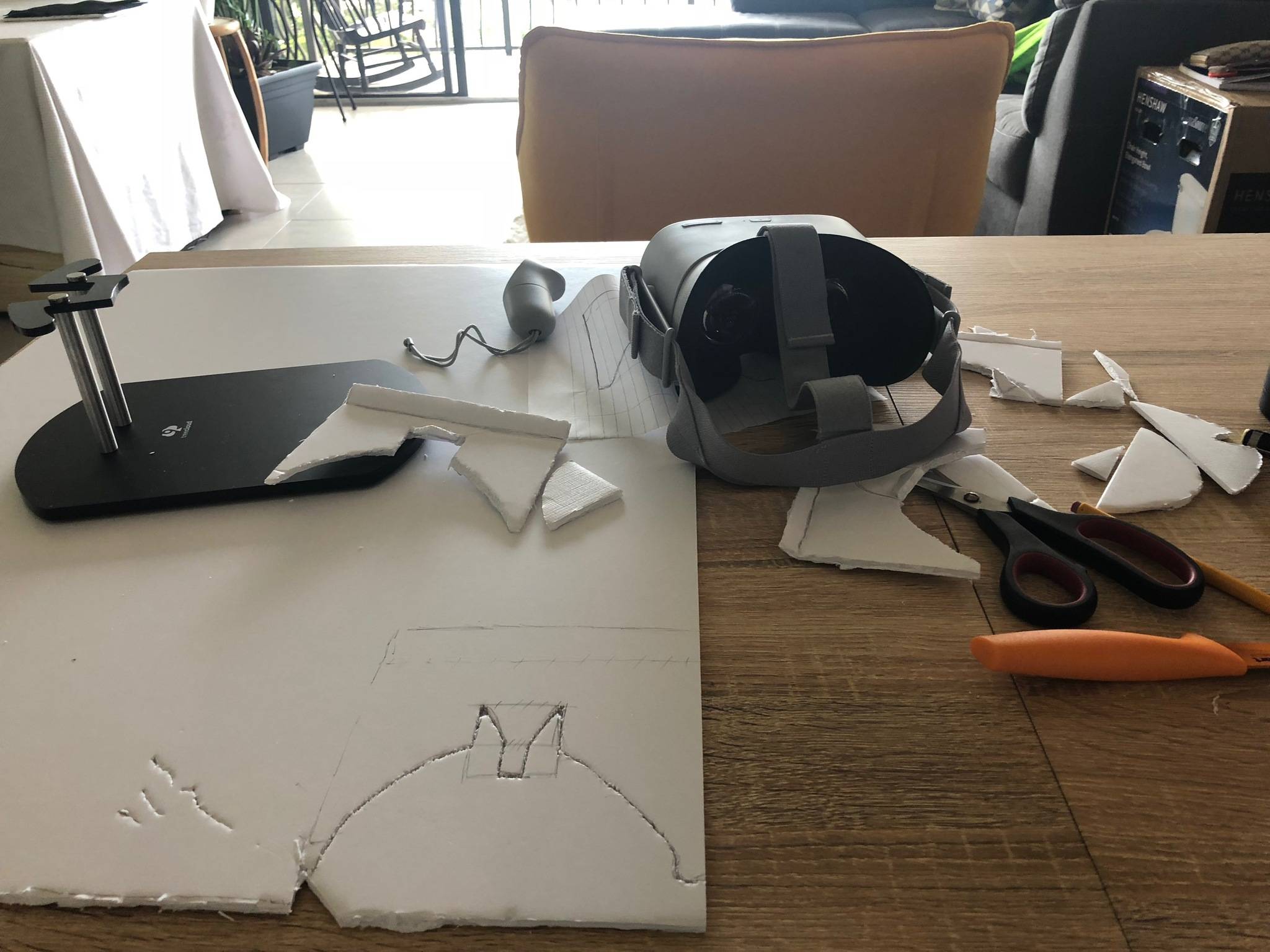 May 2018
It was about 3 seconds after I took the Oculus Go off my head...
I thought...
"Where am I going to keep this thing?"
With no solutions available at the time.
I went on a mission to create a display stand...
A couple of days later...
I bend a piece of thin aluminum...
I look at it...
Wait a minute...
This just might work!!!
If I can get the side of the Oculus Go to slide onto this piece of aluminum it might hold the headset...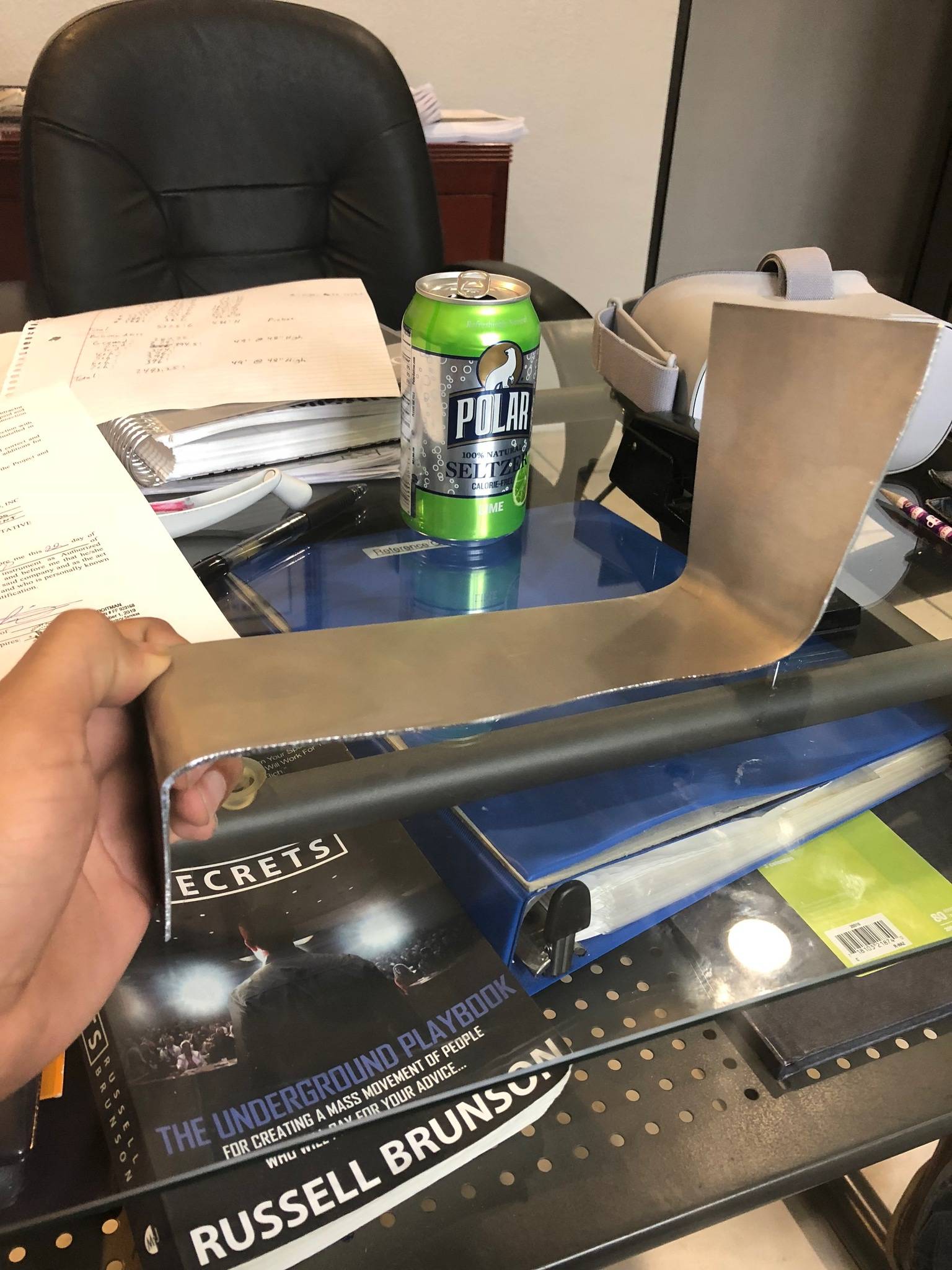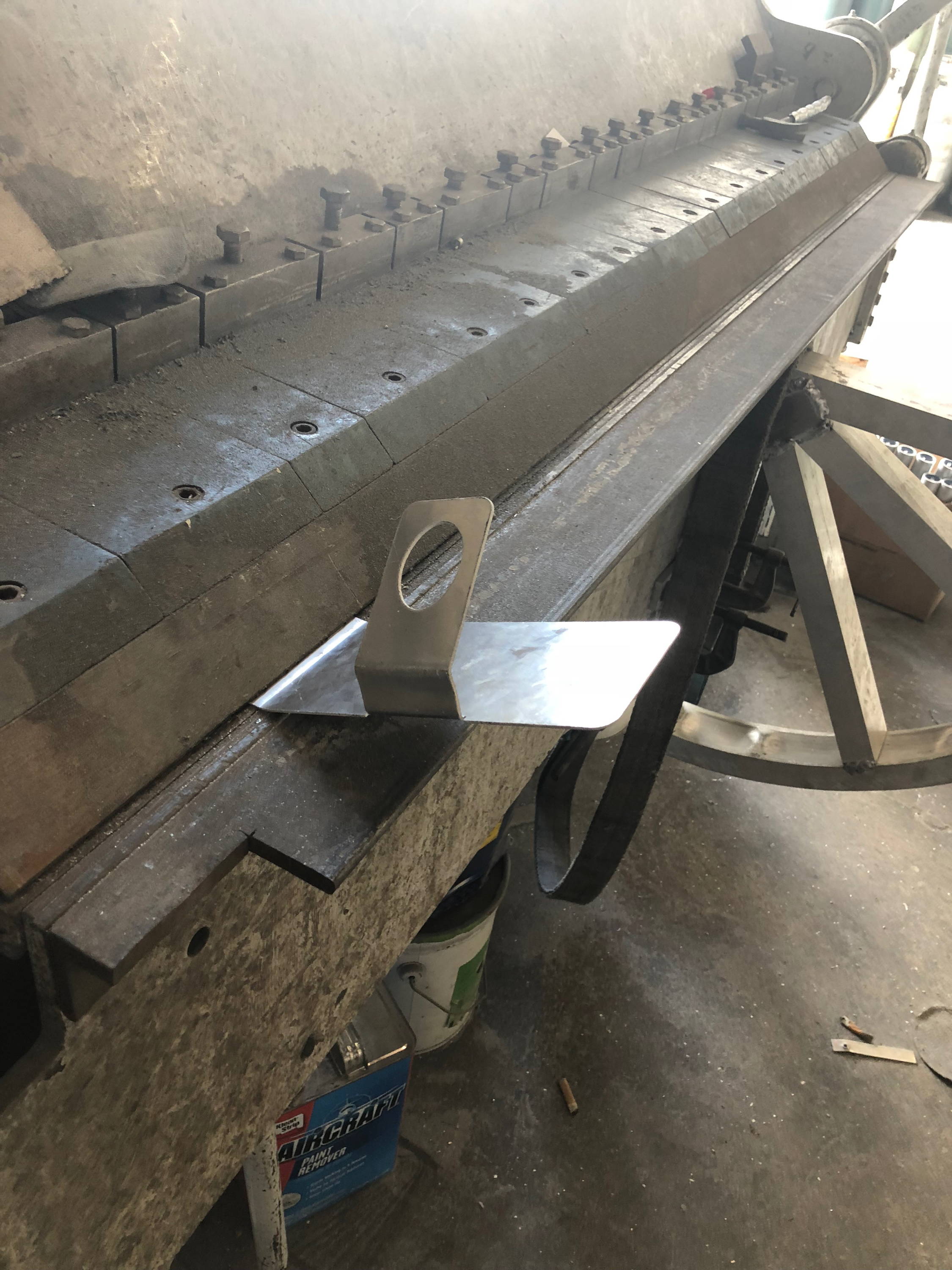 Early June 2018...
I was on a roll. Moving the ball forward...
Semi-professionally designed...
I took it to my favorite Waterjet cutter.
Now if I can just get this piece to bend properly without totally messing this up...
Let's give this a shot and see how it goes!
Later that day...
A real life working aluminum VR display stand!
Weeks of steady work ready for my home.
This is pretty sweet but there's room for improvement...
We can round out some edges!
Make it less square.
Tweak the design!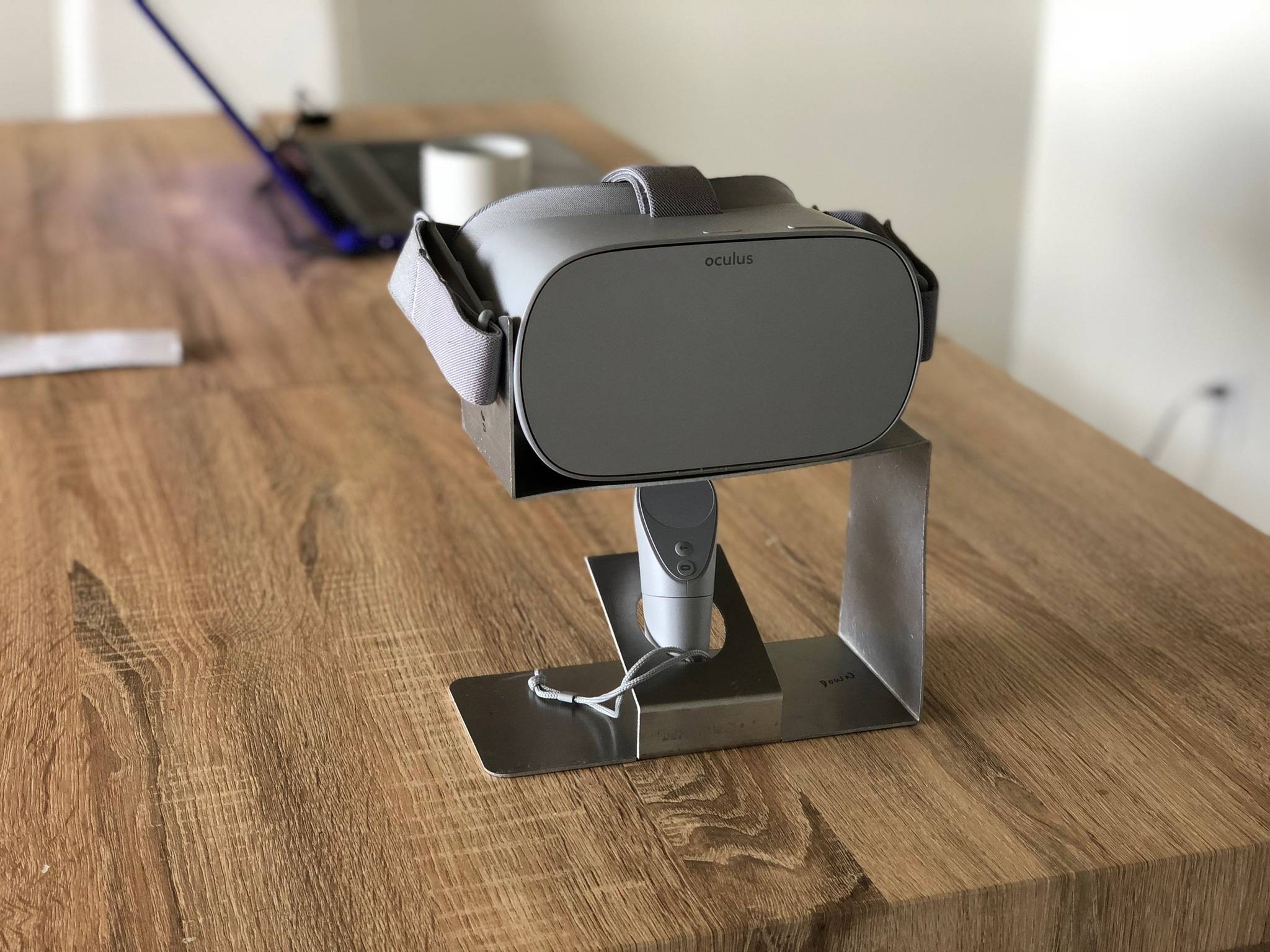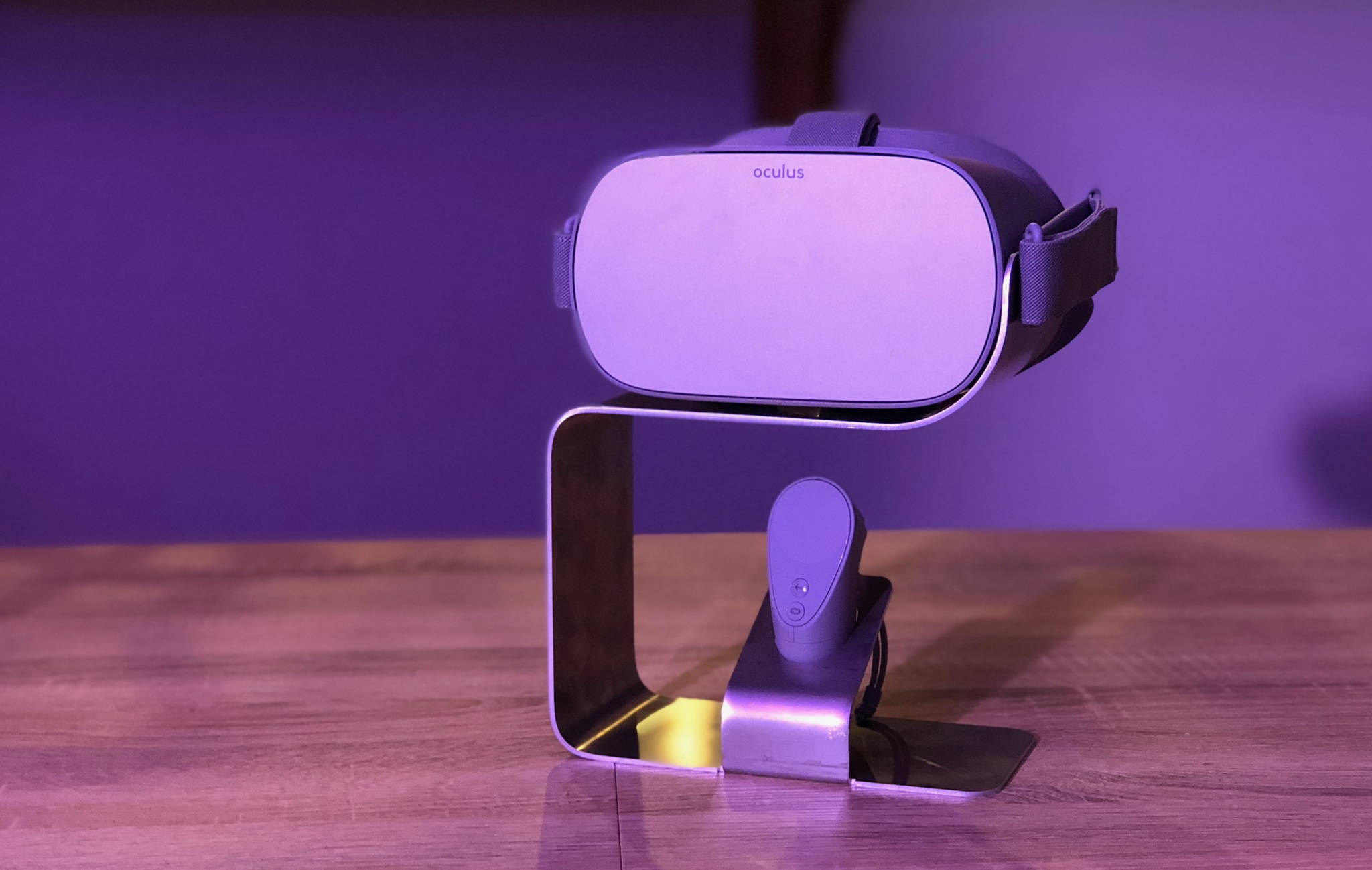 September 2018
A summer of tinkering..
Many discarded failures
A lot of perseverance
Got it!
This is going to work...
Let's share this with the VR world!